⭐️⭐️⭐️⭐️⭐️ 4.4 (3000+ Reviews)
Order Ready-to-Eat Meals from Independent Chefs
Mix & match dishes from 50+ chefs
New dishes every week
Meals from £4.95 & Nationwide delivery
View all Dishes
Explore Our Best Sellers
Created with fresh, quality ingredients, traditional home cooking techniques and a sprinkle of cultural heritage, our meals burst with flavours.
View all dishes
152,871 Meals Delivered
See what our customers say
Lovely flavour, can't wait to have it again.
I can't stop thinking about this meal. Every bit was so lush, well done.
Excellent in every way. Could taste the goodness.
How It Works:
Pick your meals
Select your preferred mains, sides, and desserts. From spicy Asian delights to comforting home-cooked meals, we have something for everyone.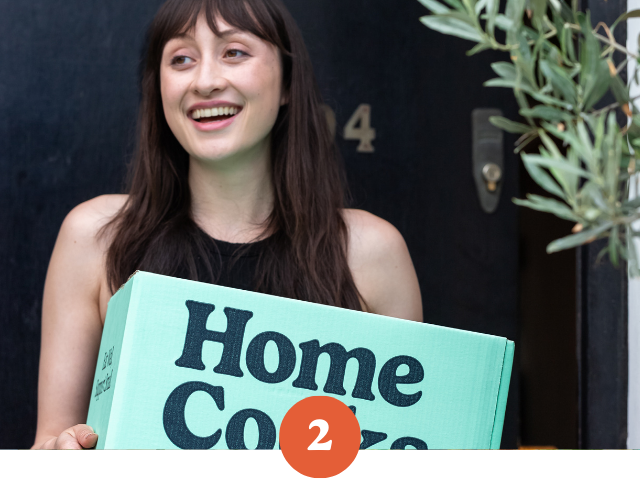 Receive your box
Your meals will be delivered right to your doorstep on your chosen date. All corners of the UK are covered.
Re-heat and enjoy
Enjoy restaurant-quality meals any time by simply reheating from chill or frozen.
What are you craving?
Try a variety of dishes from multiple chefs in one order! With over 100 options, ranging from original Delhi butter chicken to classic cottage pie, we have something for every taste.
View all
So Why HomeCooks?
Healthy Meals with No Additives
Using fresh, locally-sourced ingredients, our chefs craft meals with original recipes that create magical flavors using only natural seasonings - nothing else.
Save 50% Vs. Ordering Takeaway
Cutting cost without compromising the taste. Swap takeaways for healthy HomeCooks meals and save 50% on every meal.
Better Taste with Small Batch Cooking
Our chefs cook in small quantities, which allows them greater precision and control to create delightful flavours in every meal.
Our Mission
Bring the Human Touch Back to Food
It all began as a local Facebook group in London, where we brought together independent chefs and food lovers. With overwhelming response, we grew to 30,000 members in months. Now, we deliver chef-prepared meals that combine quality, affordability, and the joy of human connection nationwide. Welcome to HomeCooks, where the passion for cooking meets the love for eating.
George & Josh
All of our chefs are food safety certified
Our chefs hold food safety certifications approved by their local councils, meeting the same legal requirements and responsibilities as your favourite local restaurants.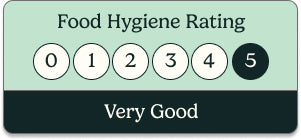 What areas do you deliver?

We deliver across the whole of the UK, excluding the highlands of Scotland and Northern Ireland.
What happens if I am not at home during the delivery?

You will receive a notification on the day of delivery giving you a 1 hour time slot. Your dishes can be left on your doorstep or with a neighbour for up to 24 hours. We use dry ice to keep the box cold.
How to re-heat the meals?

You have the option to reheat the meals directly from the frozen, or you can defrost them a day ahead in the fridge and then reheat the chilled meals.

We have instructions on the packaging for how to achieve the best result, whether using a microwave or an oven.
What is the shelf life of the meals?

If you store them in the freezer, they can be kept for up to a month. However, if you place them in the fridge, they should be consumed within 2 to 3 days.
Yes. Our chefs cook with fresh ingredients and natural seasoning. We immediately freeze the meals to lock in these flavours, so you can enjoy a fresh, preservative-free meal at any time.
Can you deliver in chilled condition?

Yes, we offer chilled delivery! Our meals are frozen first to lock in freshness, then gently defrosted during delivery.

With chilled delivery, your meals arrive ready to eat within 3 days. Just heat and enjoy! But keep in mind chilled meals can't be re-frozen.
Our customer support is available Monday to Friday: 8am-8:30pm.
Average answer time: 24h