Made by Willy's Pies
Mixed Mushroom, Tarragon and Ricotta Pie
Embark on a culinary journey with Willy's Pies, and let your taste buds dance with the Mixed Mushroom, Tarragon, and Ricotta Pie—an unrivalled symphony of earthy goodness and herb-infused delight. Picture this: plump, succulent mushrooms, handpicked for their exquisite flavours, mingling effortlessly with the creamy richness of ricotta cheese. It's a harmonious union, elevated by the subtle, aromatic notes of fresh tarragon.

As you delve into the golden, flaky crust, each bite unveils a medley of textures and tastes—creamy ricotta, the umami punch of assorted mushrooms, and the herbaceous brightness of tarragon. Willy's Pie artisans have perfected the alchemy of pastry, ensuring that the crust is a tantalizing prelude to the flavorful revelations within.

This isn't just a pie; it's a culinary masterpiece, a celebration of nature's bounty expertly curated and combined to redefine your notion of savoury indulgence. Willy's Mixed Mushroom, Tarragon, and Ricotta Pie isn't just a meal; it's an experience, a moment of gastronomic euphoria that lingers on the palate and leaves you yearning for another slice of pure, pie perfection. Welcome to a world where each bite tells a story, and Willy's Pies invites you to savour every chapter.

⚖️ Approx dish weight: 650g


Sale price

£13.00
Regular price
(/)
Chestnut mushroom, oyster mushroom, CELERIAC (CELERY). onion, leek, garlic, tarragon, parsley, thyme, bay. FLOUR (GLUTEN). BUTTER (DAIRY), CELERIAC STOCK (CELERY.
RICOTTA (DAIRY), DIJON (MUSTARD), salt, pepper. water.
FLOUR, WHEAT, rapeseed oil, sea salt
Celery
Gluten
Eggs
Dairy
Mustard
As our food is hand-made by our chefs, these reheating instructions are a guide. Check your food is piping hot throughout before serving.

❄️ FROM CHILLED

OVEN: Preheat oven to 180°C (Gas Mark 5). Remove any outer packaging, place the tray in the oven and bake for 40-45 mins until piping hot and golden brown.

❄️ ❄️ FROM FROZEN

OVEN: Defrost thoroughly before cooking from chilled.

Meet Will
Willy's pies was an idea I'd had for a while, having previously worked as a chef at some of London's top restaurants. When lockdown hit it was the perfect time to make it happen. Knocking out the pies from my pokey home kitchen in Leyton couldn't last long, and we now find ourselves in our own purpose built kitchen under an arch. From the humble beginnings of push bike deliveries, we now find ourselves wholesaling to stores nationwide.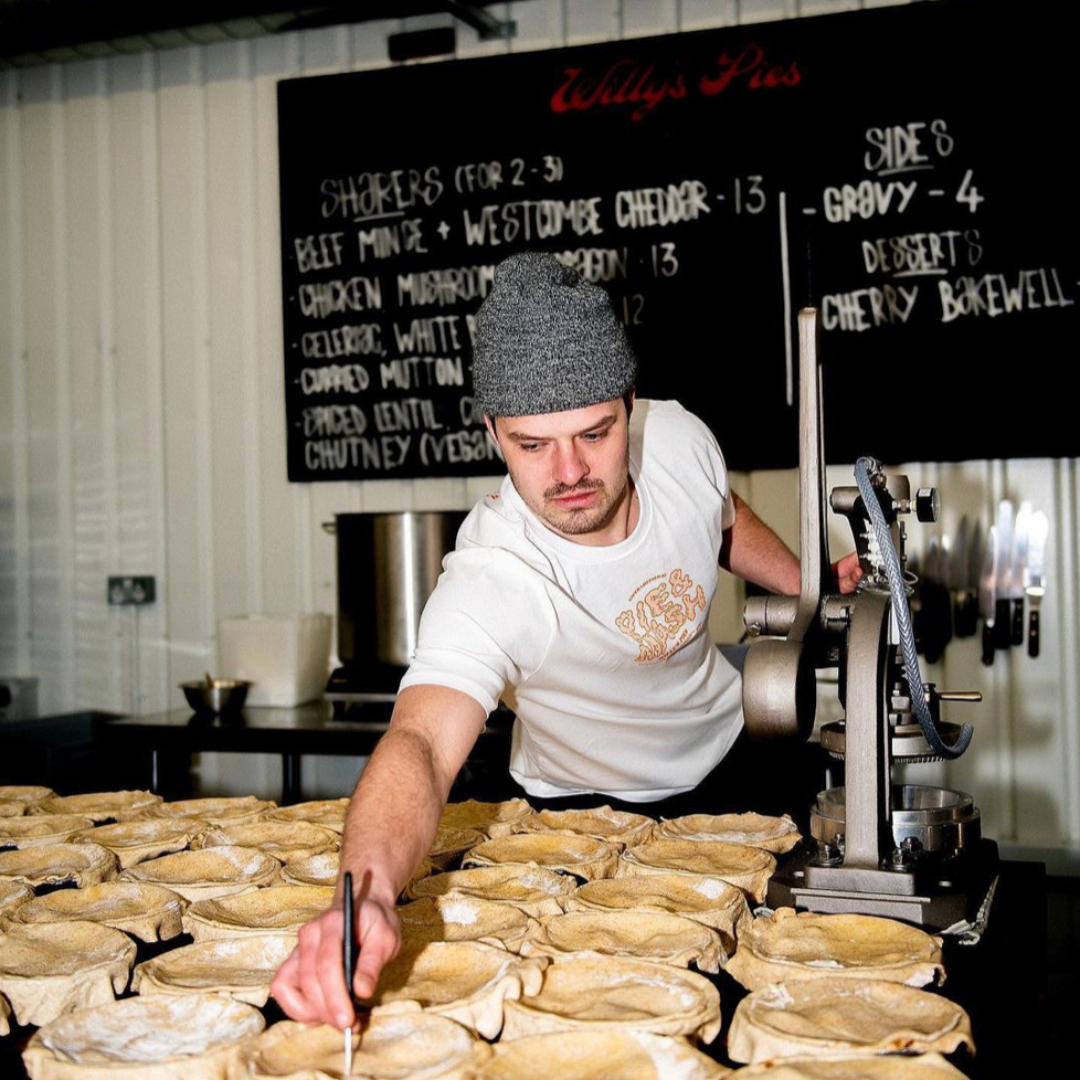 This product has no reviews yet.
How It Works:
Pick your meals
Select your preferred mains, sides, and desserts. From spicy Asian delights to comforting home-cooked meals, we have something for everyone.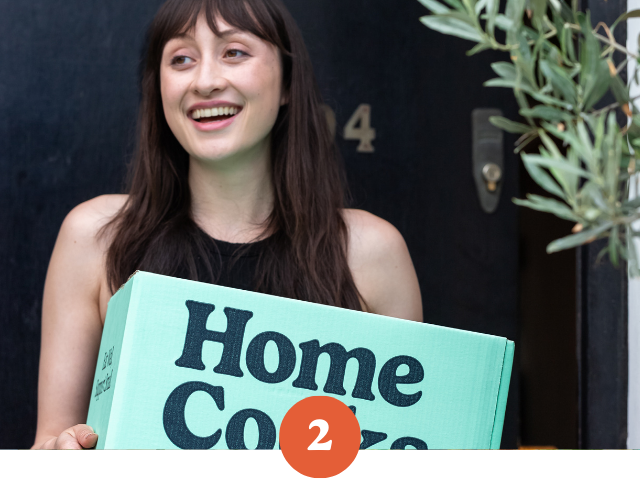 Receive your box
Your meals will be delivered right to your doorstep on your chosen date. All corners of the UK are covered.
Re-heat and enjoy
Enjoy restaurant-quality meals any time by simply reheating from chill or frozen.
This product has no reviews yet.